O-ring seal
---
The selection of sealing ring material is of great significance to its sealing performance and service life. The performance of the material directly affects the performance of the sealing ring.
---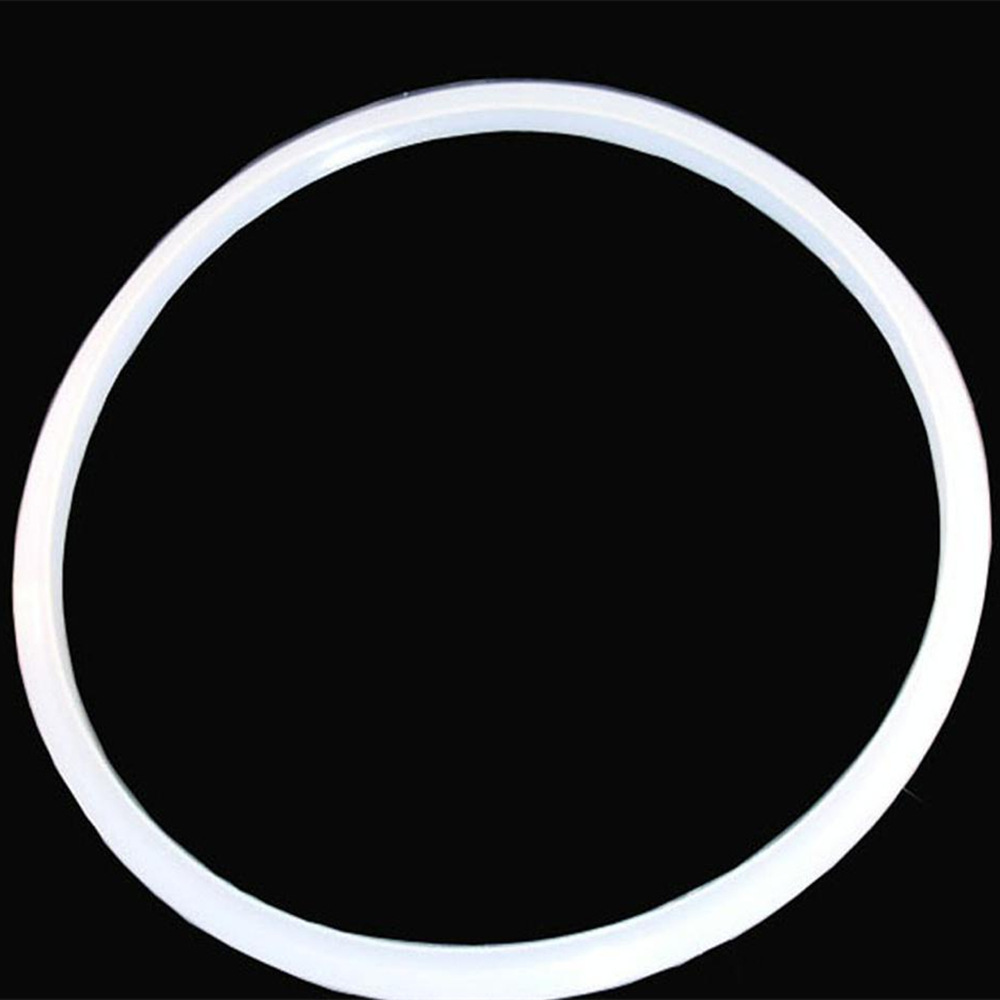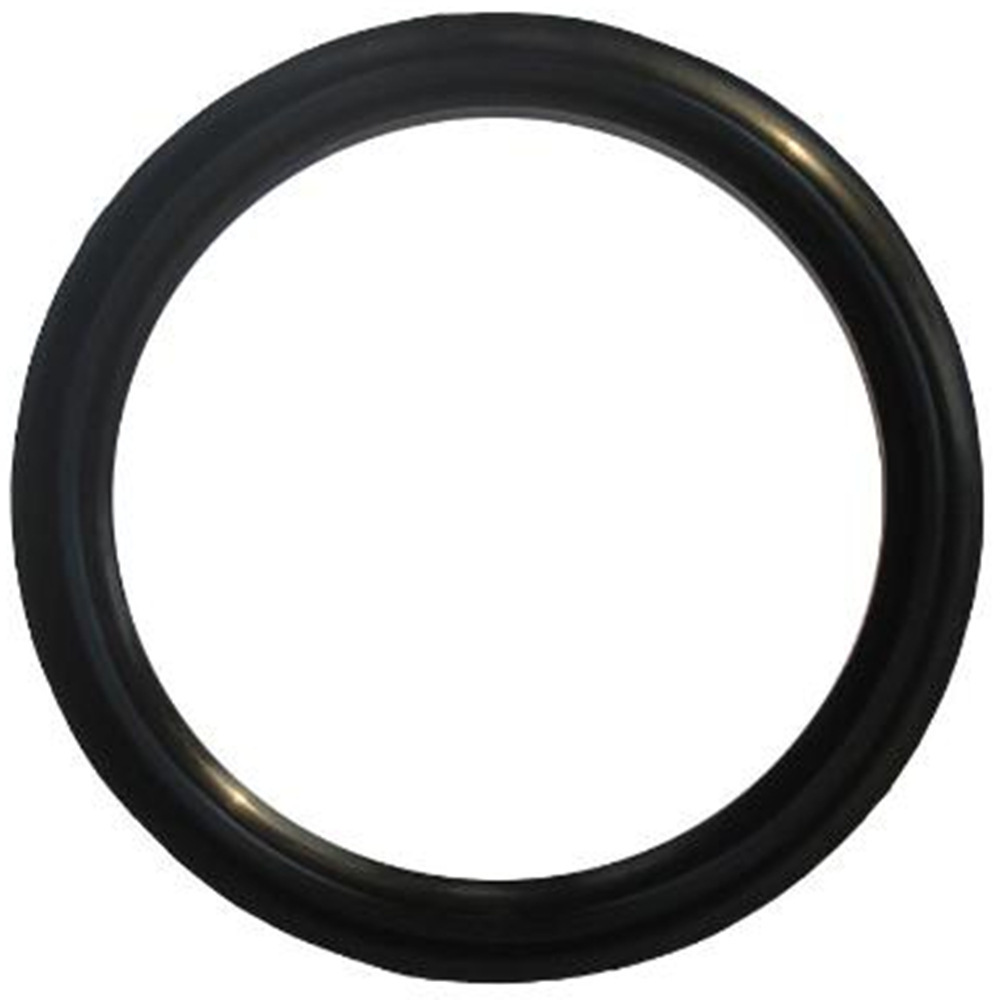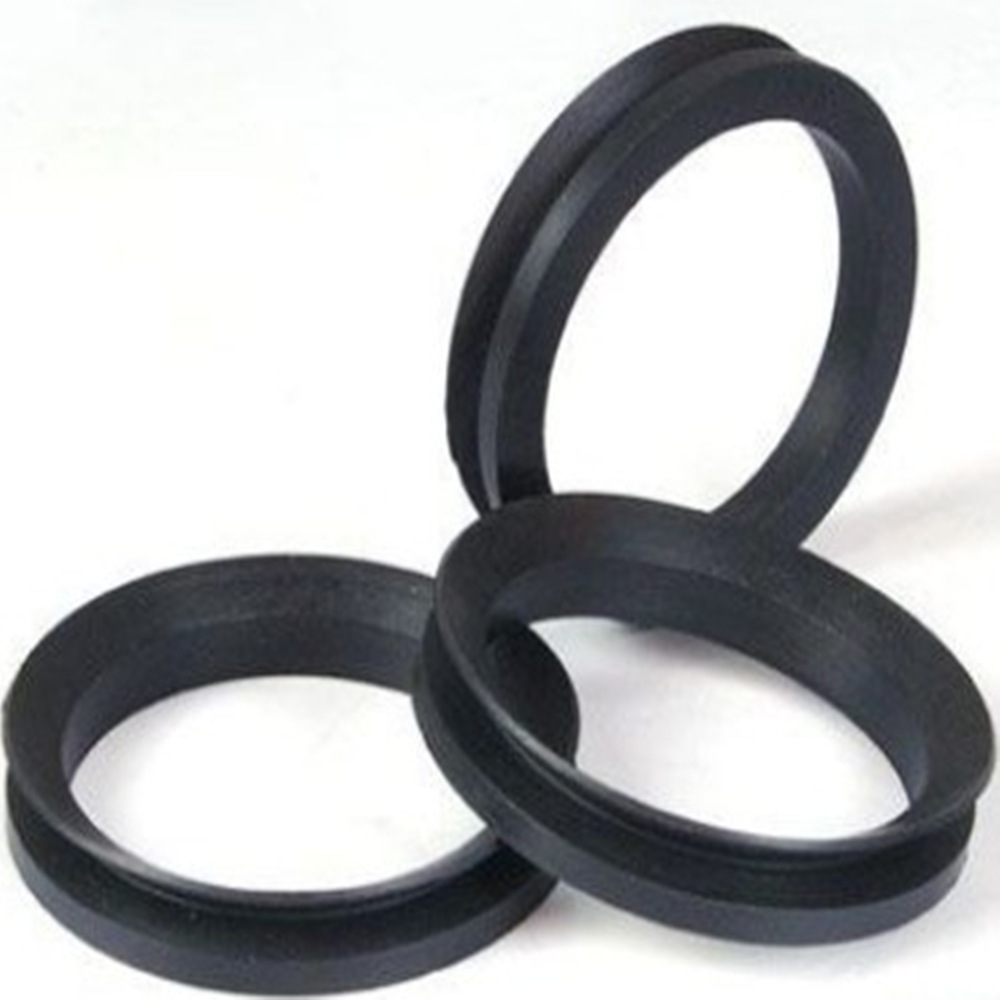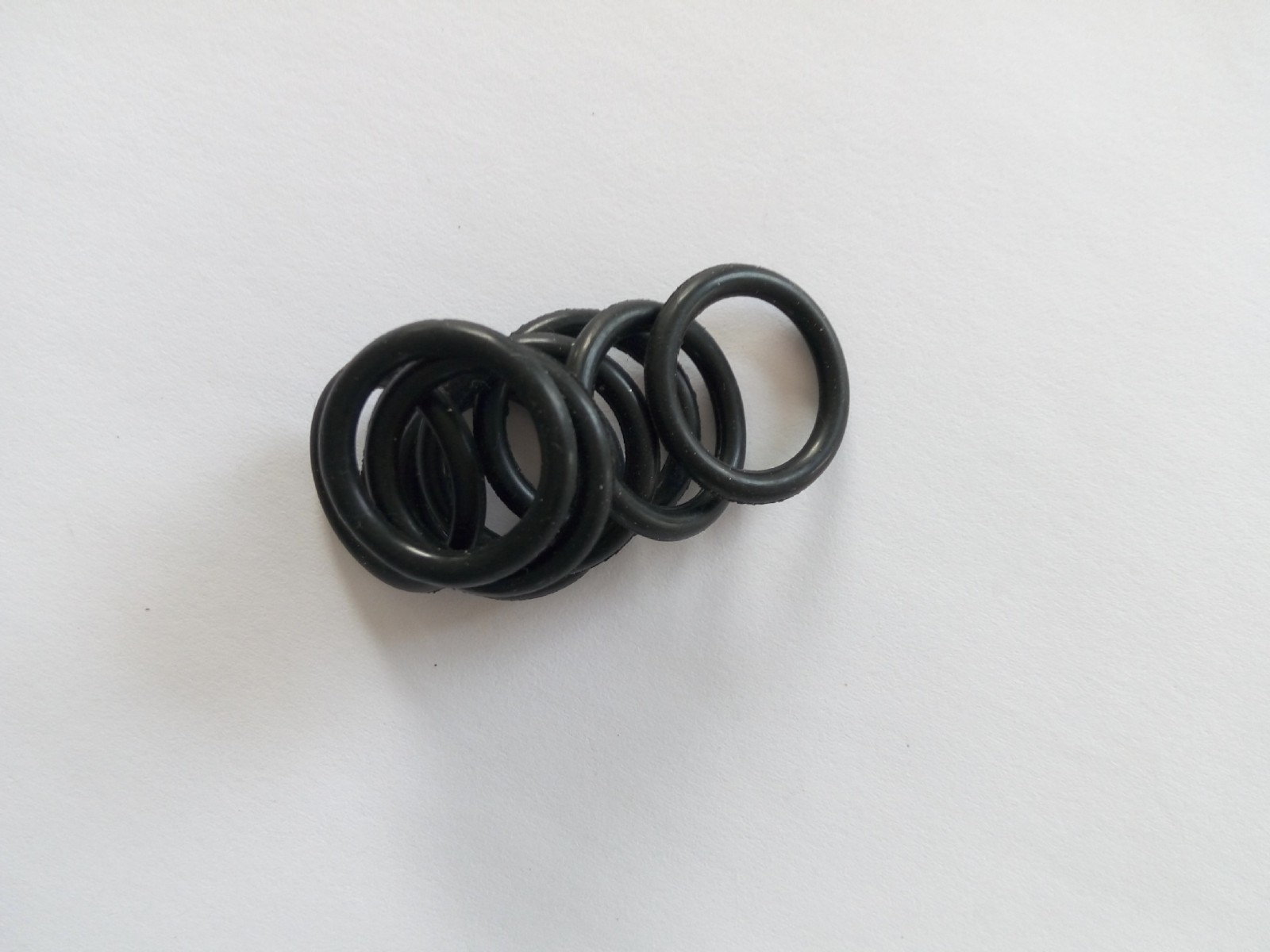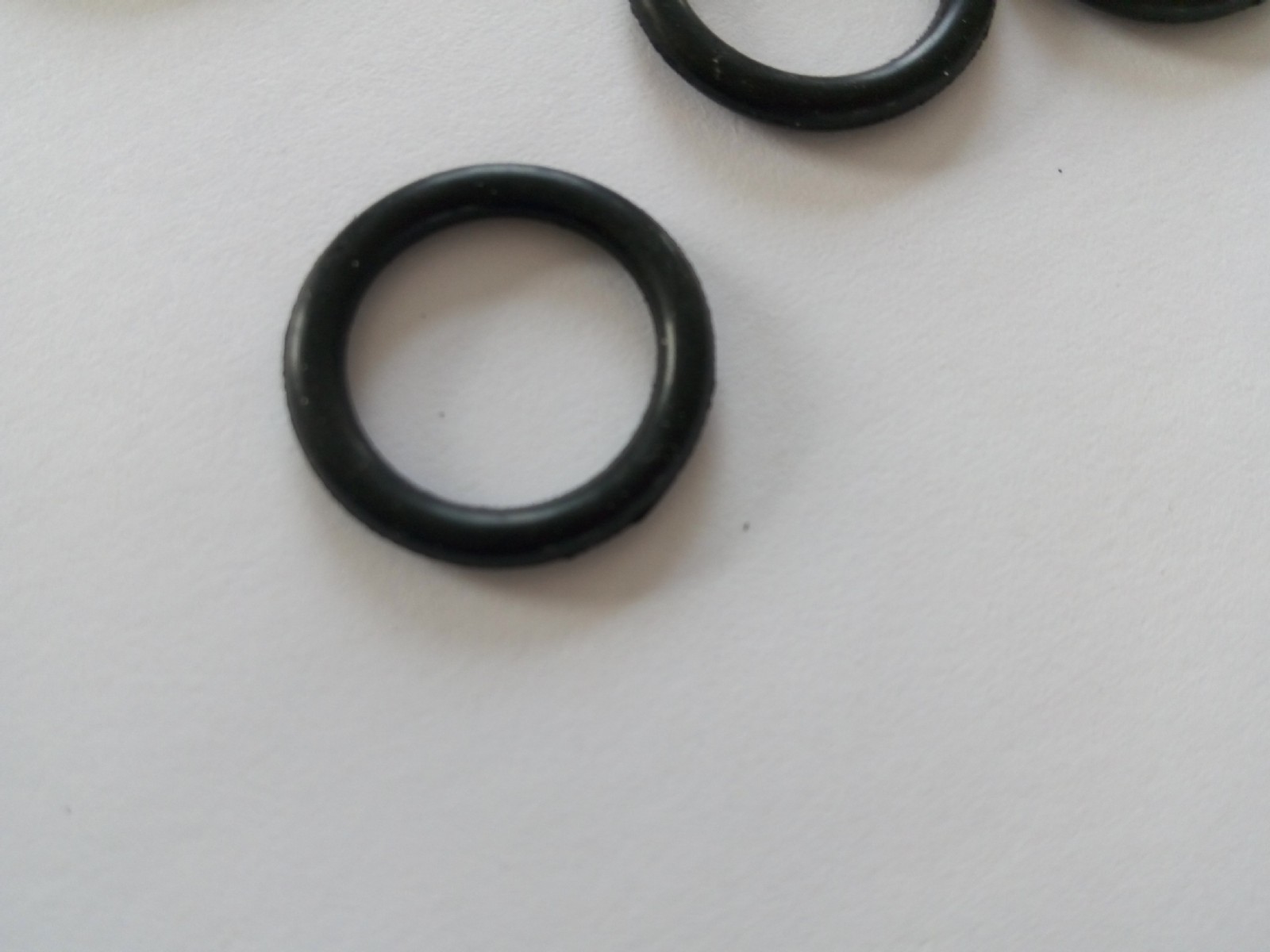 Application of material:
First, NBR nitrile rubber sealing ring: suitable for petroleum hydraulic oil, ethylene glycol hydraulic oil, diester lubricating oil, gasoline, water, silicone grease, silicone oil and other media. It is the most widely used and the lowest cost rubber seal. Do not apply to polar solvents such as ketones, ozone, nitrohydrocarbons, MEKs and chloroform. The general temperature range is -40~120 ℃.
Two, HNBR hydrogenated nitrile butadiene rubber sealing ring: has excellent corrosion resistance, tear resistance and compression deformation characteristics, ozone resistance, sunlight resistance, weather resistance. It has better wear resistance than nitrile butadiene rubber. It is suitable for washing machinery, automobile engine system and refrigeration system using new environmental refrigerant R134a. It is not recommended for use in alcohol, ester, or aromatic solutions. The general temperature range is -40~150 ℃.
Three, SIL silicone rubber sealing ring: has excellent heat resistance, cold resistance, ozone resistance, atmospheric aging resistance. It has good insulation properties. But the tensile strength is worse than the general rubber and does not have oil resistance. Suitable for household appliances such as electric water heater, electric iron, microwave oven, etc. Also suitable for a variety of human body contact supplies, such as kettles, water dispensers and so on. Not recommended for use in most concentrated solvents, oils, concentrated acids and sodium hydroxide. The general temperature range is -55~250 ℃.
Four, VITON fluorine rubber sealing ring: high temperature resistance is better than silicone rubber, has excellent weather resistance, ozone resistance and chemical resistance, cold resistance is poor. It is resistant to most oils and solvents, especially acids, aliphatic hydrocarbons, aromatic hydrocarbons and animal and vegetable oils. Suitable for diesel engine, fuel system and chemical plant sealing requirements. Not recommended for ketones, low molecular weight esters and nitro-containing mixtures. The general temperature range is -20~250 ℃.
Five, FLS fluorine silicone rubber sealing ring: its performance has the advantages of fluorine rubber and silicone rubber, oil resistance, solvent resistance, fuel oil resistance and high and low temperature resistance are good. Resist the attack of oxygen - containing compounds, aromatic - containing solvents and chlorine - containing solvents. It is generally used for aviation, aerospace and military purposes. Exposure to ketones and brake fluids is not recommended. The general temperature range is -50~200 ℃.
Six, EPDM three ethylene propylene rubber sealing ring: has good weather resistance, ozone resistance, water resistance and chemical resistance. Can be used for alcohols and ketones, also can be used for high temperature water vapor environment seal. Suitable for sanitary equipment, automobile radiator and automobile brake system. Not recommended for food use or exposure to mineral oils. The general temperature range is -55~150 ℃.
Seven, CR neoprene rubber sealing ring: sun resistance, weather resistance is particularly good. Not afraid of dichlorodifluoromethane and ammonia and other refrigerants, resistant to dilute acid, silicone grease lubricating oil, but in the low aniline point of mineral oil expansion. It is easy to crystallize and harden at low temperature. Suitable for all kinds of contact atmosphere, sunlight, ozone environment and all kinds of fire resistance, chemical corrosion resistance sealed environment. It is not recommended for use in strong acids, nitrohydrocarbons, esters, chloroforms and ketones. The general temperature range is -55~120 ℃.
Eight, IIR butyl rubber sealing ring: air tightness is particularly good, heat resistance, sunlight resistance, ozone resistance, good insulation performance; It has good resistance to polar solvents such as alcohols, ketones and esters, and can be exposed to animal and plant oils or oxides. Suitable for chemical resistance or vacuum equipment. Not recommended for use with petroleum solvents, kerosene, or aromatics. The general temperature range is -50~110 ℃.
Nine, ACM acrylic rubber sealing ring: has excellent resistance to oil, high temperature resistance, weather resistance are good, but the mechanical strength, compression deformation rate and water resistance is slightly poor. Generally used in automotive transmission system and power steering system. Not suitable for hot water, brake oil, phosphate ester. The general temperature range is -25~170 ℃.
10. NR natural rubber sealing ring: It has good wear resistance, elasticity, tear strength and elongation. But it is easy to age in air, sticky in heat, easy to expand and dissolve in mineral oil or gasoline, alkali resistant but not resistant to strong acid. Suitable for automotive brake oil, ethanol and other liquid with hydroxide ions used. The general temperature range is -20~100 ℃.
Eleven, PU polyurethane rubber sealing ring: polyurethane rubber mechanical properties are very good, wear resistance, high pressure resistance are far better than other rubber. Aging resistance, ozone resistance, oil resistance is also quite good, but high temperature easy hydrolysis. Generally used for high pressure and wear resistance sealing link, such as hydraulic cylinder. The general temperature range is -45~90 ℃.
12, metal rubber sealing ring: made of stainless steel wire, does not contain any rubber components, has a strong use characteristics. For example: in high vacuum, high temperature, strong radiation, and all kinds of corrosion environment to maintain normal work. The sealing ring skin is made of different materials such as stainless steel, copper, polytetrafluoroethylene and other materials according to different uses. The coated metal rubber component is used as the lining core, which has the advantages of high sealing strength, good effect and reusable. The sealing ring lining core is made of different wire diameters and densities, which is suitable for different pressure occasions. The general use range is -80~800℃. This kind of sealing ring is expensive because of its high cost. But good performance, a wide range of use environment, have been recognized by people.
Performance:
In addition to the general requirements of the sealing ring material, the sealing ring should pay attention to the following conditions:
(1) Elastic and resilient;
(2) Appropriate mechanical strength, including expansion strength, elongation and tear strength, etc.
(3) Stable performance, not easy to swell in the medium, thermal shrinkage effect (Joule effect) is small.
(4) Easy processing and forming, and can maintain the precise size.
(5) no corrosion contact surface, no pollution medium, etc.
The most suitable and most commonly used material to meet the above requirements is rubber, so the sealing ring is mostly made of rubber material. There are many kinds of rubber, and there are constantly new rubber varieties, design and selection, we should understand the characteristics of various rubber, reasonable selection.
Various seal casting performance parameters:
| | | | |
| --- | --- | --- | --- |
| performance | unit | Numerical value | Test method |
| Melting point | °C | 223-225° | |
| density | g/cm3 | 1.15-1.16 | HG2-144-65 |
| Water absorption rate | %24 | 0.7-1.2 | |
| saturation | % | 5.5-6.5 | |
| Average molecular weight | | 5-10x10 4 | |
| Coefficient of linear expansion | °C-1 | 4-7%0105 -5 | GB1036-70 |
| Thermal deformation temperature | °C | 170-200 | HG2-1170-77 |
| Brinell hardness | KG/mm3 | 10-26 | DIN53456 |
| Tensile strength | kgf/cm2 | 750-1000 | GB1040-70 |
| Elongation at break | % | 20-30 | GB1040-70 |
| Tensile modulus of elasticity | kgf/cm2 | 40x10 3 | HG2-149-65 |
| Bending strength | kgf/cm2 | 1400-1700 | GB1042-70 |
| Compressive strength | kgf/cm2 | 1000-1400 | GB1041-70 |
| Impact strength | kgf/cm2 | 400-630 | GB1043-70 |
| Shear strength | kgf/cm2 | 740-810 | ATM-D732 |
| Breakdown voltage | kr/mm | 15.0-23.6 | HG2-156-65 |
| Dielectric constant (Hertz) | | 3.4 | |
| Dielectric loss (50) line | | 4.5x10 -3 | |
| Volume resistivity | Ship cm | 1013-10 15 | GB1044-70 |
body,input,textarea { font-family: Roboto, Arial, sans-serif; } span { word-wrap: break-word !important; word-break: keep-all !important; } p { word-wrap: break-word !important; word-break: keep-all !important; } div { word-wrap: break-word !important; word-break: keep-all !important; }
Contact us
East Zone, Jingxian Development Zone, Hengshui City, Hebei Province
Customer service wechat
---