High pressure steam hose
---
High temperature and high pressure hose is mainly excessive pressure steam. Its material is composed of EPDM rubber and steel wire, which is widely used in industry. Ethylene Propylene EPDM (Ethylene Propylene Diene Monomer) is a copolymer of ethylene, propylene and a few unconjugated diolefins. It is expressed in ethylene propylene (EPDM) because the main chain of ethylene propylene diene Monomer is composed of chemically stable saturated hydrocarbons and only contains unsaturated double bonds in the side chain. Therefore, its ozone resistance, heat resistance, weather resistance and other excellent aging resistance, can be widely used in automotive parts, building waterproof materials, wire and cable sheathing, heat-resistant rubber hose, tape, automotive seals and other fields.
---
Steam hose, namely steam hose. Used for cooling water of refrigeration equipment, hot and cold water of engine engine, food processing, especially hot water and saturated steam of dairy plant, resistant to dilute (low concentration) acid and alkali.
Steam hoses and ordinary industrial hoses, are composed of inner adhesive, outer adhesive and intermediate layer.
Steam hose with braided steel wire and water - wrapped belt
Steam hose with braided steel wire and water - wrapped belt
Commonly used inside and outside adhesive material for heat resistance, vapor resistance, ozone resistance to UV and chemical properties of excellent EPDM material, outside the glue package. The middle layer is generally braided wire or woven steel wire to strengthen the pressure range of the hose.
The steam hose is composed of an inner rubber layer, a multilayer cloth winding layer and an outer rubber layer. Cloth suction hose is composed of inner rubber layer, multi-layer cloth winding layer, spiral wire reinforcement layer and outer rubber layer. It is mainly composed of liquid resistant inner rubber layer, medium rubber layer, 2 or 4 or 6 layers of wire winding reinforced layer and outer rubber layer. The inner rubber layer has the function of making the conveying medium withstand pressure, protecting the steel wire from erosion, the outer rubber layer protects the steel wire from damage, and the steel wire (φ0.3--2.0 reinforced steel wire) layer is the skeleton material to enhance the effect.
| | | |
| --- | --- | --- |
| Inside diameter (mm) | Wall thickness (mm) | Outside diameter (mm) |
| 13 | 6 | 25 |
| 19 | 6.75 | 32.5 |
| 25 | 7.25 | 39.5 |
| 32 | 8 | 48 |
| 38 | 8 | 54 |
| 51 | 9 | 69 |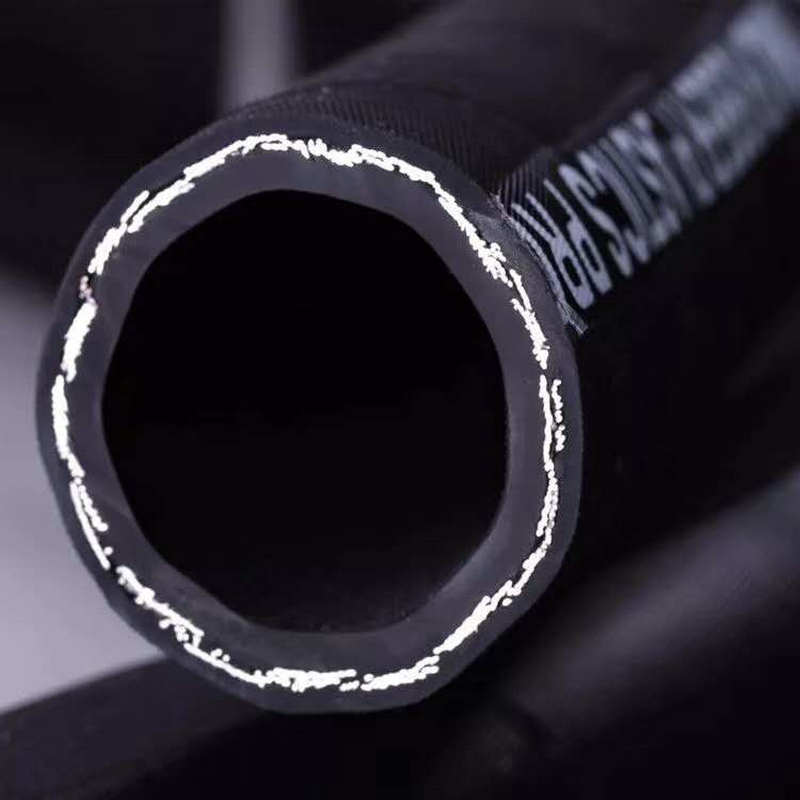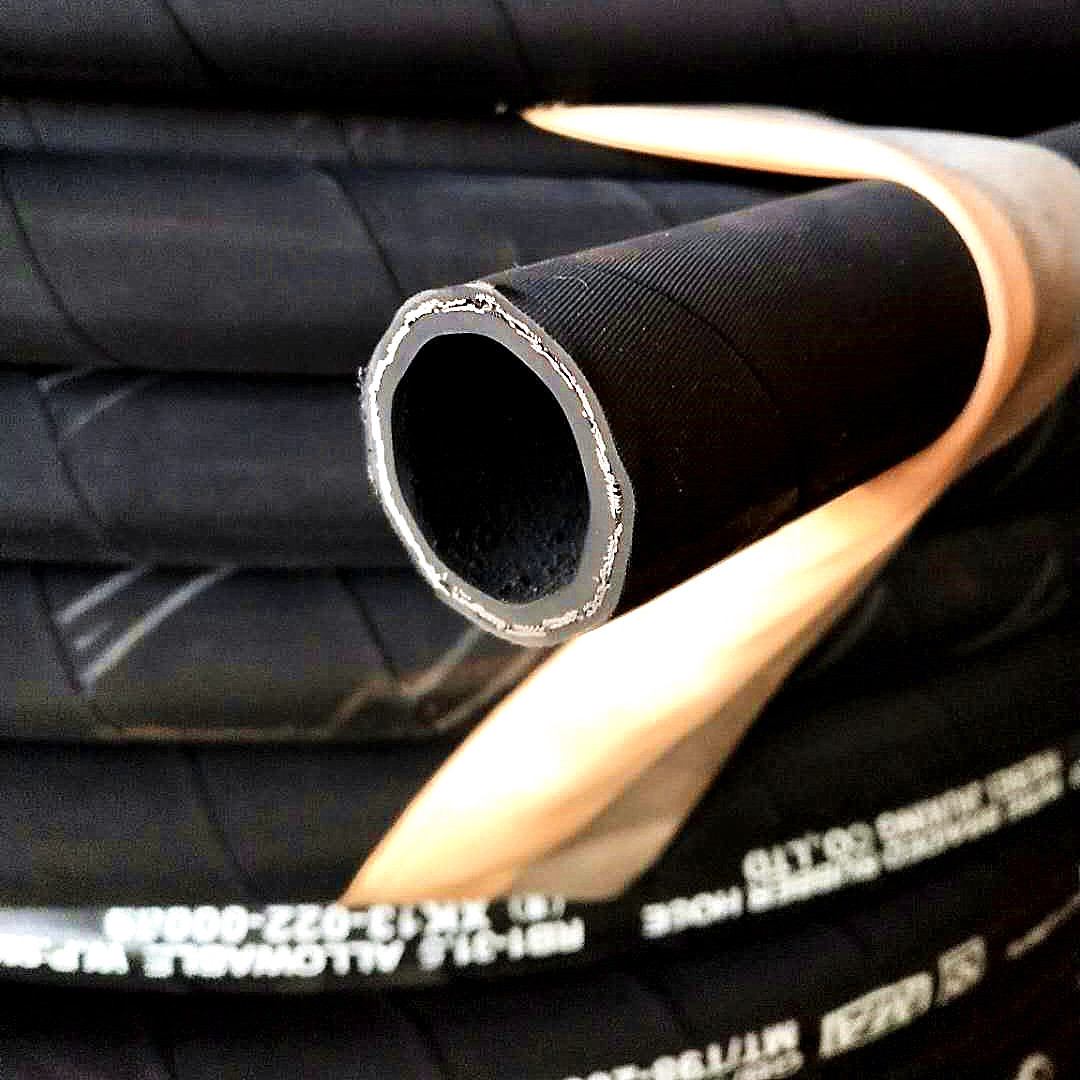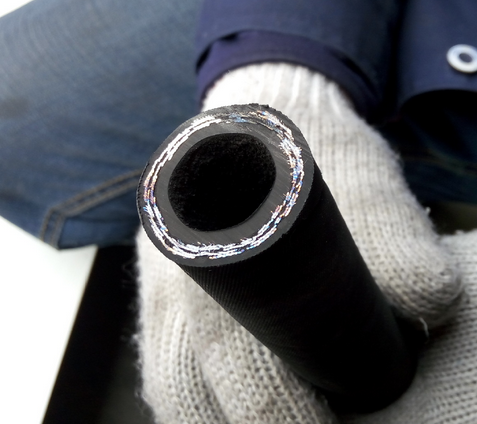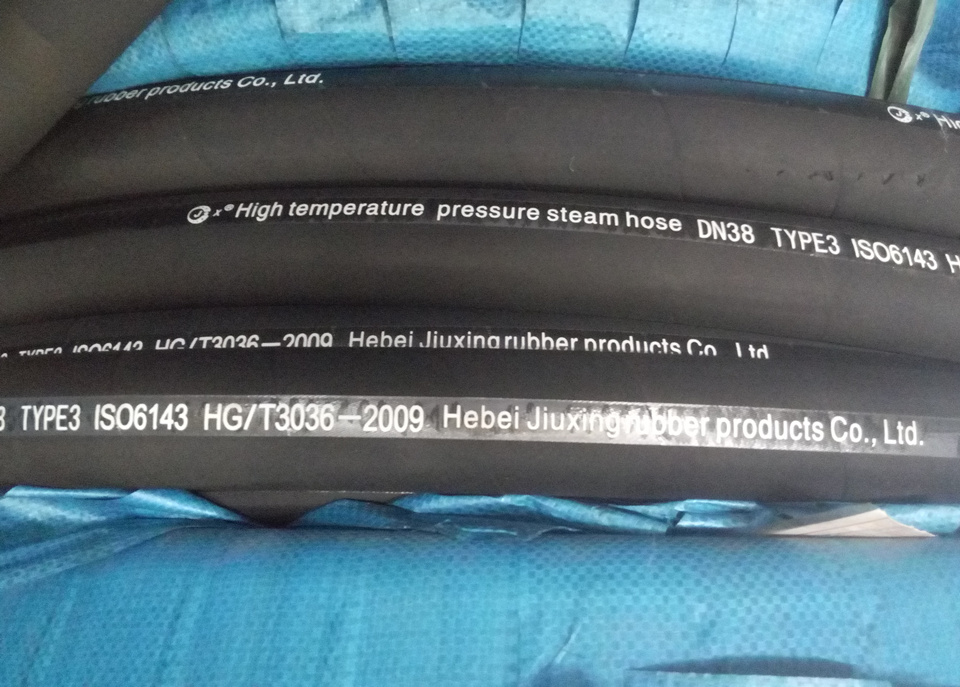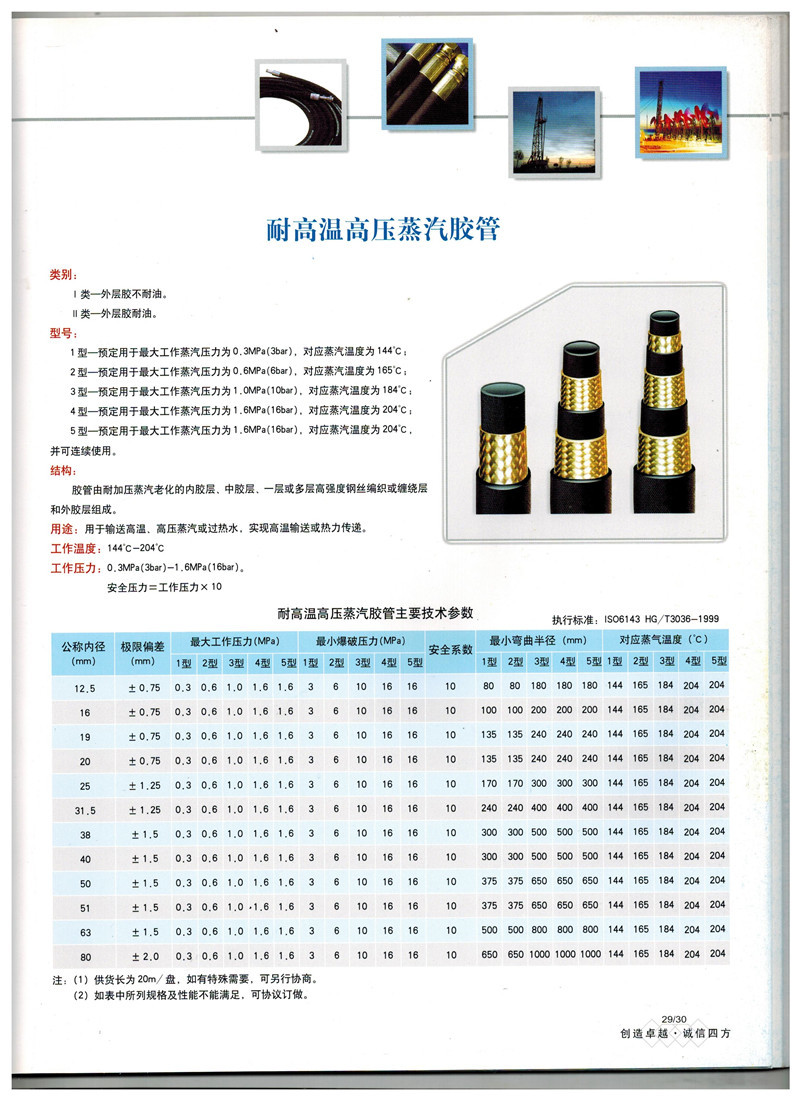 body,input,textarea { font-family: Roboto, Arial, sans-serif; } span { word-wrap: break-word !important; word-break: keep-all !important; } p { word-wrap: break-word !important; word-break: keep-all !important; } div { word-wrap: break-word !important; word-break: keep-all !important; }
Contact us
East Zone, Jingxian Development Zone, Hengshui City, Hebei Province
Customer service wechat
---